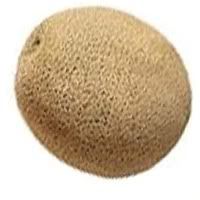 I have really noisy neighbors at work. They often talk loudly and pointlessly directly outside my cubicle. It has gotten to the point where I placed a sign on the outside of my cubicle asking them to take their conversation elsewhere, with a nice clip-art graphic of business people talking with a big red "X" over the top of it. It worked for a while, but not so much anymore.
Today my "neighbors" were talking loudly in the cubicle right next to mine. What you must understand is that I have brought headphones to work to drown out their banter, but I can STILL here them over my music. Unbelievable. I decided to ditch the headphones today and give their conversation a listen. Yeah, I'm nosy--what's it to you?
Anyway, their topic of discussion was pets. They were discussing the woes of caring for a dog, the sorrows of living in an apartment with pets. One woman was saying that her landlord was complaining about her cats being too noisy. "My neighbor is deaf, so I know that he wasn't the one complaining!" she angrily exclaimed. Another conversational participant asked her, "Well, they're cats. How loud can they be?" The cat-owner quickly responded, "You know how cats get, they get in those moods sometimes where they just chase each other around. They sound like a herd of cantaloupe running up and down the stairs!"
A herd of cantaloupe. Seriously.
My day suddenly seems worthwhile.